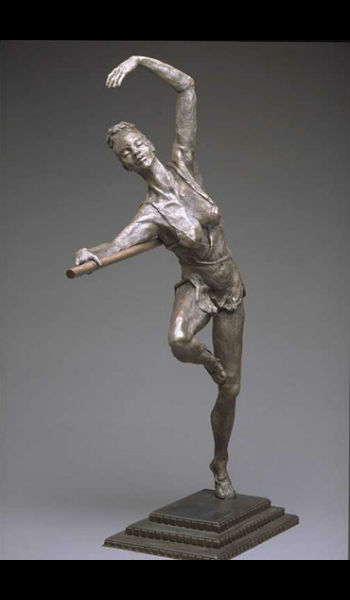 My interest in art began at a very early age. My father was an artist born in Russia and as a child I would watch him paint from live models in his studio at our home in Los Angeles. My interest and talent were evident to him and he had me join him in plein air painting mostly at local LA parks when I was only 12 years old. My focus was on human characteristics and I would draw people. At around 13 to 15 years old I was allowed to attend adult live model drawing workshops with my father's permission. I kept up with everyone in the class and the instructor gave me encouragement. In later years I did three-dimensional sculptures in clay. Learning the entire process of turning clay into bronze using the lost wax method was exciting to me and I took workshops with master sculptors and professor David and Linda Elder. I find clay to bronze to be a good medium for me and I love the fact that it requires very little maintenance and can be put outdoors or indoors.
Doing art is a necessity for me. I grew up with art all around me and when I had children their friends would giggle to see nude paintings and nude sculpture in our house. I could not see what was funny and unusual. My kids saw this as normal because they grew up with it like I did. Aside from sculpting, and spending time with my family I have been teaching painting and sculpting workshops to adults and children for many years.
Kaufman was chosen to be the artist to do a commissioned sculpture of a retired former catcher for the Chicago Cubs and this was presented to him at Wrigley Field. She has done commissioned work in sculpture, oil painting and mural painting.
Kaufman has been in national publications and her work is represented in galleries and collections nationwide. She is an award-winning artist with numerous first place and judges awards in county and national competitions.
In 2010 Kaufman has her work documented through Focus on the Masters. This nonprofit organization documents and preserves the works and lives of accomplished contemporary artists.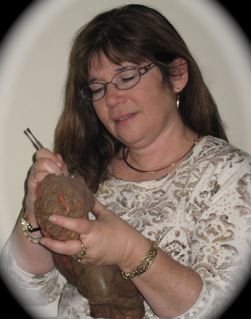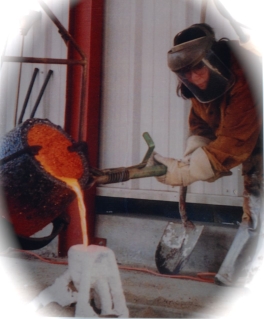 My inspiration for my work comes from the observations of people in their everyday activities, which helps me to better understand and illustrate the human spirit and condition.
This inspiration could come from an expression on a person's face, an interaction between two people, or a moment of loneliness or helplessness in the elderly, as well as with the young. My focus is on the essence of the moment because this is often overlooked in every day occurrences.
I see music and movement in people and sometimes emphasize this in my figures using directional line and texture.
Beginning from my original idea to working out the technical problems to arriving at the final finished bronze is all very exciting to me. Everyone experiences things differently but I want my work to go beyond technique and physical form to show what I see in the spirit, pathos and humor of the human condition.